New Patients
Cutsinger Chiropractic is a modern, accessible facility that is easy to get to from anywhere in the Franklin area. Plenty of parking is on-site, making it simple for you to stop by. Our team looks forward to meeting you! The necessary paperwork can be printed off our website and brought in with you completed.
Getting Started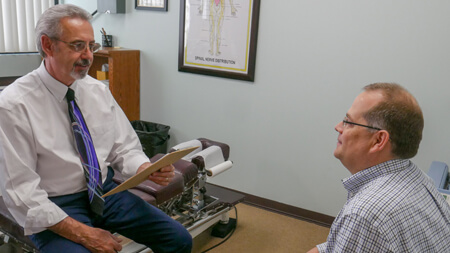 When you walk in, you'll be warmly welcomed by our front desk staff. Dr. Cutsinger's assistant will take your vital signs. Then, you'll meet Dr. Cutsinger to discuss what has brought you here and whether we think that we can help you. If so, we'll do a complete physical and chiropractic examination, digital x-rays if indicated and computerized scan for posture and alignment.
You'll receive a chiropractic adjustment if you're in acute pain or have been adjusted before. Otherwise, we'll take some time to analyze your results and schedule you back for a follow-up visit. You may be sent home with care instructions, such as heat or ice packs. Please plan on spending about an hour with us for this appointment.
If our thorough examination process shows us that you may not benefit from chiropractic care, we'll inform you immediately and refer you to an appropriate practitioner.
Not my first visit to a chiropractor and I am familiar with the service. I must say Dr. Cutsinger was very thorough and spent time to review x-rays as well as plan a procedure for recovery. Very impressed!

I am really impressed with the attention to detail and explanations I received.

My wife referred Dr Cutsinger. He listened attentively and provided a calming demeanor and careful explanation of several helpful procedures for my 1st time as a chiropractic patient.

I appreciate how Dr Cutsinger takes the time to explain things to me and that he has a plan in getting my body aligned correctly. I also think Vicki is helpful and easy to talk to.

Extremely professional and knowledgeable staff. Explanations of procedures always discussed. My chiropractic health greatly improved over time.

The first adjustment he did gave an unbelievable amount of relief to me.

Wonderful practice that provides such caring service!

A very hopeful experience.

As a physical therapist I've always been a sceptic. DR. Cuttsinger changed that completely. I was in severe pain and after the first visit that was already reduced by half. Excellent experience!
Your Report of Findings
When you return, Dr. Cutsinger will sit down with you to go over your X-rays and examination findings. You'll receive a copy of this report along with any recommendations that will get you out of pain and stabilize your condition. We welcome you to ask any question you have, then lay out a plan that will get you out of pain and stabilize your health.
This appointment takes about 20 minutes, though it may be longer if you have several questions that Dr. Cutsinger will discuss with you.
Your Regular Visits
Your adjustments will take about 10 minutes at your follow-up appointments. If you have a form of therapy as a part of your care plan, please allow another 10-15 minutes.
We're here to cater to your needs. That means if you just want to get out of pain, you can stop seeing us when you feel better. If you're seeking to maintain your health, we may recommend periodic checkups for you. The decision of how long you want to continue care in our office is always up to you.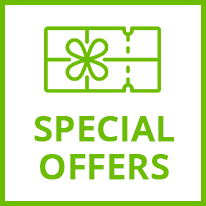 Insurance Is Accepted
We accept a broad range of insurance plans. Payment plan options are also available. Contact us today to find out how we may be able to help you!
CONTACT US

New Patients | (615) 778-4552