Family Chiropractic
Improving Health for All Ages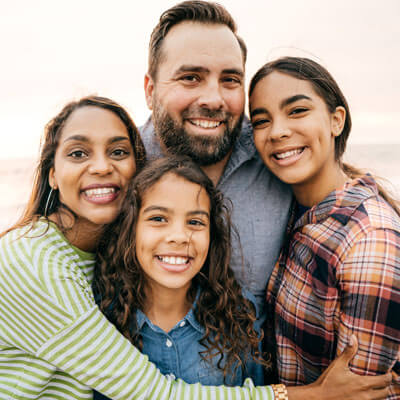 Are you looking for a healthcare option that can help the whole family? Family chiropractic care at Cutsinger Chiropractic might be the perfect solution for you. In our practice, we focus on optimizing the health of your entire family by improving the function of the nervous system, which helps regulate every system in the body.
We can't wait to help you feel your best, naturally!
What is Family Chiropractic?
Family chiropractic care is a specialized branch of care that is focused on treating patients of all ages, from infants to seniors. It involves gentle, non-invasive adjustments to the spine and other joints in the body, which help restore normal function to the nervous system and promote the body's natural ability to heal itself.
How is Family Chiropractic Different?
This type of care differs from other types of care in that it is focused on optimizing the health of the entire family, not just treating individual symptoms or conditions. This approach helps to prevent health problems before they occur and promotes overall wellness for the whole family.
How it Helps
Care can help with a wide range of conditions that affect people of all ages. In infants and young children, chiropractic care may help with issues like colic, torticollis, bedwetting, and sinus problems. For young athletes, chiropractic care can help with neck and back pain caused by sports injuries.
For adults, chiropractic care can help with a variety of conditions including headaches, vertigo, and back pain. Chiropractic care has also been known to help children who may experience nerve irritation, leading to discomfort.
Is Care Safe for Children?
Chiropractic care is generally safe for children and infants. When we see infants in the practice, we typically use gentle instruments like an activator instead of manual adjustments. This approach is safe, effective, and has helped many infants with conditions like torticollis.
Schedule an Appointment Today
If you are looking for a healthcare option that can help the whole family, consider family chiropractic care with us. We'd love to see you in the practice soon and help you achieve your goals.
Get started today!

Family Chiropractic Franklin TN | (615) 778-4552