Senior Chiropractic Care
Helping Seniors Move Better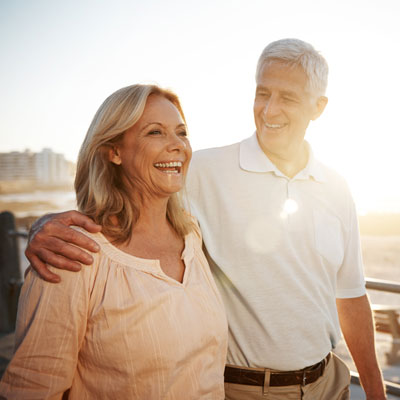 As we age, our bodies undergo many changes, including joint pain, stiffness, and arthritis, which can significantly affect our mobility and quality of life. Fortunately, chiropractic care can help alleviate these symptoms and improve overall well-being.
At Cutsinger Chiropractic, we offer senior chiropractic care, specifically tailored to the needs of older adults. We understand that seniors require gentle, safe, and effective treatment to improve their mobility, balance, and overall health. We can't wait to bring those things to you!
What is Senior Chiropractic Care?
This type of care is a form of therapy specifically designed for seniors. As we age, our bodies become more fragile, and our bones and joints become more prone to wear and tear. Senior care aims to alleviate pain, stiffness, and other mobility issues associated with aging.
How Does it Differ from Regular Chiropractic Care?
Senior chiropractic care focuses on the specific needs of older adults. Our techniques are gentle, safe, and effective for seniors, considering their frailty, conditions, and medications. We also take extra precautions when treating elderly patients with osteoporosis, joint replacements, and other age-related health concerns.
Benefits of Care
Research shows that chiropractic care can benefit seniors in many ways, including:
Improved mobility: Adjustments can help restore joint mobility, improve flexibility, and reduce stiffness, allowing seniors to move more freely.
Pain relief: Alleviate joint pain, headaches, and other discomforts commonly associated with aging.
Better balance: Improve balance, reducing the risk of falls, which is one of the leading causes of injury among seniors.
Enhanced overall well-being: Care can help improve posture, increase energy, and enhance overall health, leading to a better quality of life.
Common Health Concerns Among Seniors
At Cutsinger Chiropractic, we've helped many elderly patients with various health concerns, including:
Arthritis and joint pain
Stiffness and reduced flexibility
Headaches and migraines
Back and neck pain
Sciatica
Vertigo and balance issues
What to Expect During Your First Visit
During your first visit to our practice, we'll begin with a thorough consultation, examination, and X-rays (if necessary). We'll also review any previous medical records or imaging studies you may have. Our team will use this information to develop a personalized treatment plan that suits your unique needs.
Our treatment modalities may include:
Chiropractic adjustments: These gentle, targeted manipulations can help restore joint mobility and reduce pain and stiffness.
Therapeutic exercise: Specific exercises to improve flexibility, strength, and range of motion.
Orthotics: We offer custom-made orthotics to support your feet, improve your balance, and reduce the risk of falls.
Nutritional considerations: Nutritional guidance to enhance your overall health and well-being.
Book Your Appointment Today
If you or a loved one is experiencing mobility issues, joint pain, or other age-related health concerns, care with us may help. Contact us today to schedule an appointment and experience the benefits of safe, gentle, and effective chiropractic care tailored to your unique needs.

Senior Chiropractic Care Franklin TN | (615) 778-4552